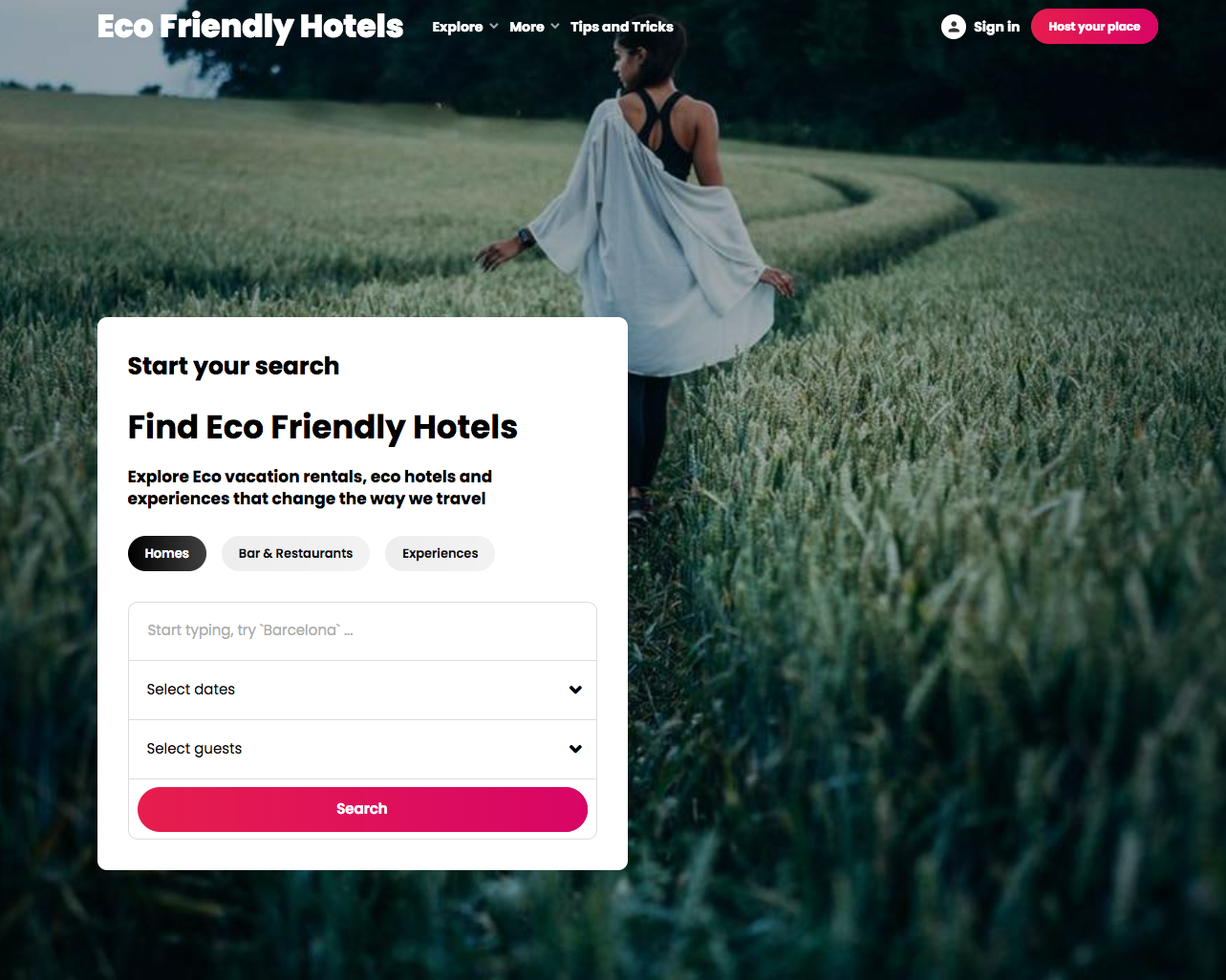 Eco Friendly Hotels
Eco Friendly Hotels is the home of eco-friendly accommodation
From bio hotels to beautiful tree houses, to continue to bed & breakfasts on the beaches and organic farmhouses immersed in unspoiled nature. rnBut also widespread hotels set in ancient villages and zero-emission mountain huts. Castles and resorts that respect nature and much more!
Eco-friendly hotels are newly designed hotels that meet high standards of environmental and social sustainability
How to recognize an eco hotel?
In general, eco hotels in addition to having certifications from international organizations, these hotels are modern architectures, often surrounded by greenery or in any case outside residential areas, in quiet areas.
But this is not enough to recognize a green hotel, we can also find other points:
In eco friendly hotels, non-toxic detergents and biodegradable laundry detergents are used for cleaning;
Sheets, towels and bed linen are made with 100% organic cotton;
The eco hotel is attentive to energy consumption by using renewable sources (for example: photovoltaic panels) and passive systems such as large windows to the south and other measures;
Artificial lighting should also be low energy consumption;
At breakfast and possibly at dinner, genuine zero kilometer organic products should be served;
Presence of plants and greenery inside the building and large windows to let in as much natural light as possible;
They enhance the local culture and also offer other services such as art, history, culture and sport;
Often they are B&Bs, or medium-small hotels, family-run and surrounded by greenery.